Mike Kleckner – Loan Officer
NMLS 65172
Your easy, personalized mortgage experience in the greater Dallas
Fort-Worth, Texas area starts here.
I pride myself on dependability and accessibility. Whether it's a purchase or a refinance, you are working with a highly skilled professional that strives for great customer service!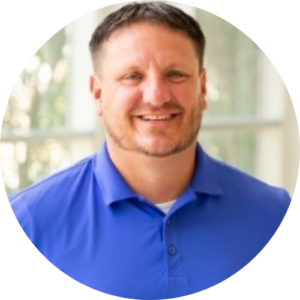 Proudly helping individuals and families with home and property ownership for 23 years
Dependability and Accessibility through the entire loan process.
When you are ready to begin the mortgage lending process, I will be with you every step of the way to make sure that your loan closes quickly and smoothly. My favorite part of the job is watching someone get excited to move into their new home. It is gratifying to know that I played such an integral role in helping them achieve their dream of home ownership. I look forward to the opportunity to work with you!
Conventional loans
Conventional loans are broken down into "conforming" and "non-conforming" loans.
FHA Loans
FHA home loans require lower minimum credit scores and down payments than many conventional loans, which makes them especially popular with first-time homebuyers.
VA Loans
VA lenders can lend up to 100 percent of the value of a home up to loan limits, meaning that no down payment is typically required.
USDA Loans
If you live in a rural area and can't qualify for a conventional loan, you may qualify for either a USDA guaranteed loan or a USDA direct loan.
First Time Home Buyer Loan
Get help navigating the many options available for first-time home buyers.
Renovation Loans
Create your dream home with a Renovation Loan that rolls mortgage and remodeling costs into one loan. 

Personal Assistance
1 on 1 consultation for the best home loan for your family.
Strong Loan Service
Caliber Home Loans keeps and services a majority of our loans we fund.

Capstone Home Loans, Partnered with American Pacific Mortgage, NMLS 1850. Branch NMLS 2487050. Equal Housing Opportunity.
2405 Strathfield Lane, Roanoke, TX 76262
Disclosures | NMLS Consumer Access | Privacy Policy | Accessibility Statement
© 2023 American Pacific Mortgage Corporation. For informational purposes only. No guarantee of accuracy is expressed or implied. Programs shown may not include all options or pricing structures. Rates, terms, programs and underwriting policies subject to change without notice. This is not an offer to extend credit or a commitment to lend. All loans subject to underwriting approval. Some products may not be available in all states and restrictions may apply. 
Mike Klecker, NMLS 65172 – Loan Officer Licensed in WA, TX, OK, and FL. THE DEPARTMENT MAINTAINS A RECOVERY FUND TO MAKE PAYMENTS OF CERTAIN ACTUAL OUT OF POCKET DAMAGES SUSTAINED BY BORROWERS CAUSED BY ACTS OF LICENSED RESIDENTIAL MORTGAGE LOAN ORIGINATORS. A WRITTEN APPLICATION FOR REIMBURSEMENT FROM THE RECOVERY FUND MUST BE FILED WITH AND INVESTIGATED BY THE DEPARTMENT PRIOR TO THE PAYMENT OF A CLAIM. FOR MORE INFORMATION ABOUT THE RECOVERY FUND, PLEASE CONSULT THE DEPARTMENT'S WEBSITE AT WWW.SML.TEXAS.GOV.